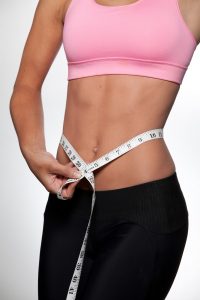 5 Week Sexy Slimdown Fitness Program
Almost every woman wants to have a great looking beach body. When we look great, we also feel more confident about ourselves. Unfortunately, if we are a little on the heavy side, this may cause us some insecurities, plus the unsettling possibility of suffering from medical conditions linked with obesity or overweight issues.
So many women are battling to lose weight, yet they don't know the simple programs to follow at home that can make a huge difference and ease them into a more active lifestyle.
The 5 weeks Sexy Slimdown Fitness Program combines the power of strength training with nutritious eating and an active lifestyle. It's not just a weight loss program; it's a way to become healthier for a lifetime.
Whether you want to tone up after an indulgent vacation or finally drop that 5, 10, even 20 pounds, the 5 Week Sexy Slimdown Fitness Program is designed to truly transform your body into a fitter, sexier and more confident you!
This program is not like other weight loss programs. The sexy slim down Fitness program combine full body exercises to maximize fat burning!
You will shed that stubborn stomach fat as well as tone your whole body with the simple exercises.
The best part of the sexy slimdown Fitness program is that you will not have to do excessive cardio workouts to get the toned body you crave.
No Matter what your goal, this program will give you consistent results to look and feel amazing in 40 days.
Start right now—with this 5 Week Sexy Slimdown Fitness Program and get yourself a strong, toned and fit new you!
Only $147!