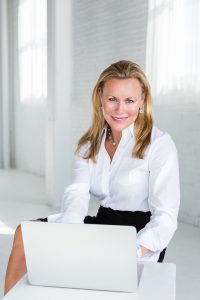 Hi, my name is Kathryn and I'm a Certified health coach, personal trainer and a group fitness instructor. Over the past 25 years I've helped my clients re-invent themselves by blasting through their barriers and get in the best shape of their lives in the shortest time possible.  In my time in the fitness industry I've helped trigger change in the lives of people who didn't think they had enough time to work out, professionals struggling to strike a balance between work and home life, you name it.
It's been a dream of mine to open my own fitness studio and build a solid team of trainers…and I'm thrilled to be making that dream a reality close to my home, in the very neighbourhood that I grew up in!
I currently operate Blue Sky Fitness Studio, located at 468 St. Anne's Rd. in Winnipeg, MB opening January 2017.
Kathryn