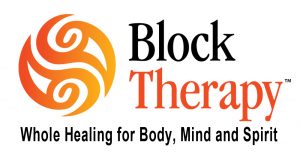 Block Therapy is a bodywork practice that releases restrictions in tissue by melting through the adhesions that develop and connect on to bone, over time. The Block Buddy, a handcrafted wooden tool made from cedar, is the medium used to facilitate this. Block Therapy is a simple to follow, safe and very effective program that can be done in the comfort and privacy of your own home, and provides the vehicle to allow the body to reconstruct damaged cells, bringing life and health back to tissue, increasing blood flow and oxygen throughout the entire body so that the body can very naturally eliminate chronic pain issues or health issues that one may have in their experience.
Some of the key healing benefits that many have experienced with Block Therapy include:
-Chronic pain relief
-improved circulation
-improved Lymphatic Drainage
-Reduction of cellulite and varicose veins
-improved range of motion in joints
-relief from headaches and migraines
-improvement of flexibility
-aids in the healing of chronic neck and back issues
-accelerates healing of Acute Injuries
-improves eyesight
-relief from Carpal Tunnel Syndrome, Arthritis
-relief from Lung issues such as Asthma, Allergies
-releases toxins trapped within the body due to the density of tissue build up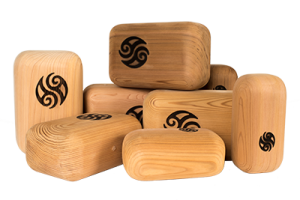 Mondays from 5:30-7 p.m.
Meet Your Instructor: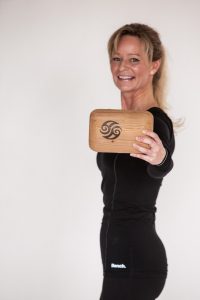 Heather Whitla is Lead Block Therapist, Lead Block Therapy Instructor, Coach, and Final Evaluator for Teachers in Training.
She is a certified Personal Trainer, and has now solely put her focus on Block Therapy. She has done extensive training, and teaching along side of Deanna Hansen, the founder of Fluid Isometrics and Block Therapy and became a Certified Block Therapy Instructor in 2013.
While having been an athlete all her life, participating in many Manitoba Marathons, Manitoba Synchronized Swimming Team, multiple Manitoba Volleyball teams, gymnastics, long distance track team, Heather has enjoyed taking her experiences and using that knowledge and understanding to train others in helping to achieve their physical fitness goals. Because of injuries that can happen while training, Heather set off on a journey to discover a solution to these issues as well. Having been almost on her deathbed in 2010, due to her whole entire system shutting down, and organs failing, she felt blessed with being given a chance to have one more chance at life. She was introduced to Block Therapy by Deanna Hansen, and was guided through a journey of optimal health. Heather was strong and determined to not leave this earth without having completed what she was brought onto this earth to do. That is to to teach people to be their best possible selves that they can possibly be.
Heather is so excited to be able to teach others how to optimize their health and share the philosophy of Fluid Isometrics Block Therapy. It did not take much time at all for her to regain her strength and health and so had taken every opportunity she could to reach out to others. Block Therapy was the missing link to her recovery, and spends her whole devoted time on helping others reach the same experiences, and guiding them along their journey.