Small Group Training Classes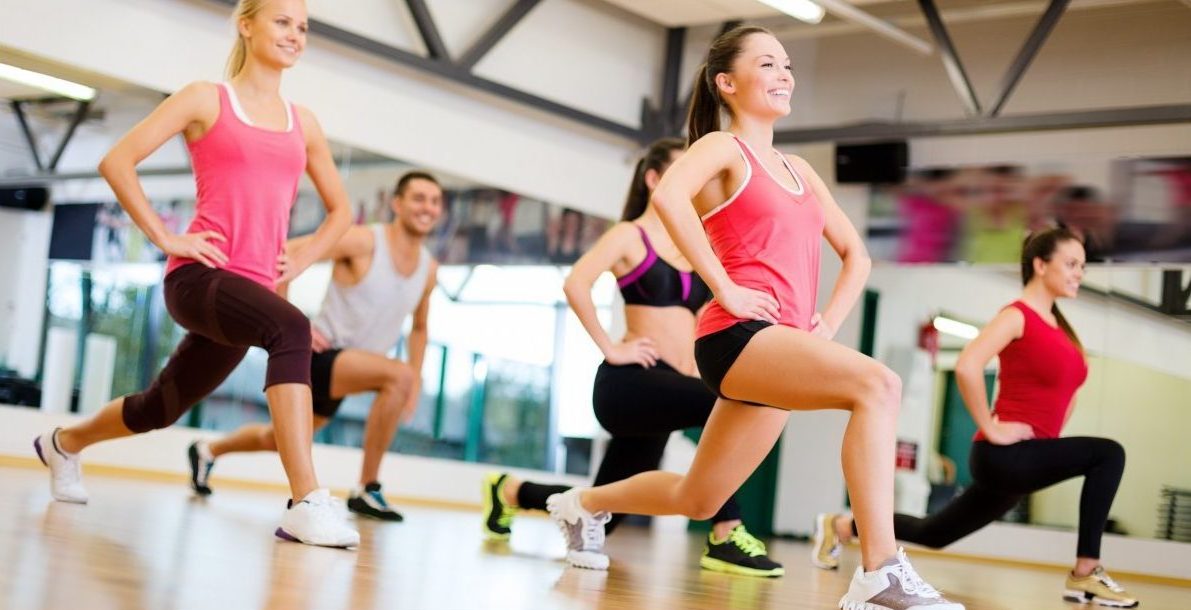 Blue Sky's studio classes are run by an amazing team of trainers who will motivate and challenge you each and every day to get you in the best shape of your life! We have a small class ratio of 1 trainer to 10 clients, which gives us the advantage of working you to your limits…and beyond. And for as little as $10 a class!
New client offer
First week of classes is FREE to every new client at Blue Sky Fitness! REDEEM NOW
No obligations, no commitments, just fitness bliss.
Fitness plans
10 pack $149; 20 pack $259; 40 pack $399
1 month unlimited $129
Annual unlimited (payment plan) $999
Download the Mindbody App to make registration even easier!
Class Descriptions
Bootcamp
Our bootcamp class is designed to build strength and increase your fitness level through a variety of group intervals.  Equipment is used as well as your own body weight to move you through challenging exercises that are going to improve your cardio, endurance, strength and overall fitness level. If you are looking to take your fitness to the next level join us!
Yoga Stretch
Yoga is such a great compliment to any fitness program.  Whether you are looking to relax from your day and improve your mental health, or you want to keep your joints mobile and flexible to ensure proper functioning of your musculature, or a combination of both, then this class is for you!  Please bring your own yoga mat for hygiene purposes.
Yoga Flow
An active and invigorating class based on traditional Sun Salutations. Downward dog, plank, cobra, warriors, lunges, twisting, backbending and forward folding are all part of the repertoire. We move to music and more importantly to the rhythm of the breath. All levels are welcome from beginner to advanced.
Full Body Resistance
Get your metabolism revved up with a series of individual and compound movements for maximum calorie burning throughout the day. Increasing your lean muscle tissue is a must if you are looking to become a fat burning machine! Open to all levels of fitness. A variety of equipment will be used including hand weights, bosus, medicine balls, kettle bells, stability balls and tubing.
Serious Supersets
This time-efficient class includes a series of three exercises that are performed back to back without rest. Each superset targets different areas of the body with the goal to strengthen every major muscle group.  Supersets allow you to increase the intensity of your workout and perform more in less time!
Extreme Fitness
High Intensity (HIIT) training TABATA style! Cycles of 20 seconds of work phase followed by 10 seconds of rest repeated without pause 8 times for a total of 4 minutes per exercise. One of the more intense workouts at Blue Sky Fitness!
In our Senior Fit class we will be offering low intensity movements that are gentle on your joints. Increase your bone density and muscle tone with strength exercises, standing work to focus on your balance and posture and work to improve your flexibility with mat work at the end of the session.
Metabolic Mixer
In this class we layer a variety of exercises which are performed for 30 seconds each. Complete full body workout that will challenge your fitness level…high work rate, huge calorie burn!  Come ignite your metabolism with us for 45 minutes of fun!
4×4
Here we perform 4 different exercises for one minute each (twice) before we move on to the next quadrant. We cycle between cardio, lower body, upper body and core! You will leave happy you came!
Circuit
A mix of cardiovascular and resistance exercises where you are moving from station to station.  Trainer will create challenging circuits and hands on coaching to move you through the circuit feeling energized and motivated to come back for more!
Athletic Drills
Not only do you work your heart and burn body fat, you will also gain speed and quickness, develop agility, coordination and balance, and boost your strength and power. This is definitely one the best ways to train for overall fitness in life and sport!
Minute to Minute
In this class, just like the name indicates you spend 1 minute doing a cardiovascular exercise to get your heart pumping followed by 1 minute of muscle conditioning.  Alternating each minute, you will leave with a great feeling of accomplishment that you got a great workout in!
Teen Fit Foundation Factory
A fantastic way to keep your teen strong and fit for their sport or in life year round! Agility, speed, core, strength, power, endurance and mindset! (circuit format)
30 Minute Mindfulness
Stop the constant barrage of thoughts and learn how to live in the present moment in this 30 minute guided class of breath work, stillness, and opening.
Block Therapy
Core, lower body and pelvis, upper body head, neck and arms will be offered Mondays from 5:30-7 p.m. on our schedule. Relieve chronic pain, achieve weight loss, reduction of cellulite, improved breath, decreased anxiety and more. Purchase sessions for Block Therapy here.
Offers
New client offer
First week of classes is FREE to every new client at Blue Sky Fitness! REDEEM NOW
No obligations, no commitments, just fitness bliss.
Fitness plans
10 pack $149; 20 pack $259; 40 pack $399
1 month unlimited $129
Annual unlimited (payment plan) $999