How Fitness Saved My Life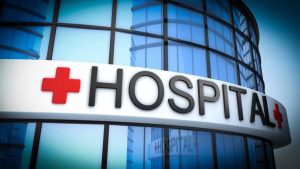 It was July 4, 2011 and I had just returned home from hosting my son's 9 year old Birthday party at my parent's pool with his school friends. My parents were away in Iceland at the time and had only been gone for a couple of days at this point. I was a single mom with a 7 year old daughter and 9 year old son and had just moved in to a new home a couple of streets away from my parents the month before.
I was on the phone with my girlfriend Tracy trying to multi-task as usual… holding the phone in one hand, my bathing suit in the other, while proceeding to walk down the stairs from my bedroom to the main floor. I was in my bare feet and the stairs were hardwood and not carpeted. I'm sure you can guess what happened next.
My right foot went out from under me and I landed square on the edge of the stair quite forcefully….the phone went flying and I tried to slowly come to my feet. This was clearly not going to happen.
I felt as though my back was a piece of steak that was being ripped apart every time I moved even the slightest amount…I literally began to crawl towards the couch in so much pain. My kids were scared as they had never seen me so like this. I asked my son to call his Aunt to come over right away.
When my sister arrived she tried to get me to go upstairs into my bedroom…I turned completely white as a ghost and felt nauseous immediately. She called the ambulance to come and they took me to the hospital where I ended up for 8 straight days on a lot of pain medication!
I had fractured my spine. My transverse process broke off in my lumbar (low back) area and because it's such a highly innervated area, the nerve pain was insane to say the least. I truly believe that if I hadn't been as fit as I am and had such a strong core, it could have been so much worse. I was lucky that this simple slip in my own home didn't cause me to become paralyzed.
I was back running and teaching fitness classes within 3 months! To date, I have no limitations in terms of what I can do.
Keep your body fit, you never know when your life will depend on it 🙂