Performance Above Potential

We believe that everyone is born with unlimited potential and that it's what you decide to do with it that makes the difference. We want to help unlock that Potential in your kids!
Our goal is to develop the kids we train into "multi-sport athletes". We work with your kids to train and develop Foundational Fitness for all Sports. Our program is specifically designed for boys and girls who want to become stronger, both physically and mentally. We will improve your kids confidence, balance, quickness, cardiovascular capacity and core strength to take their game to the next level!
We train all athletes across all sections of sport including hockey, ringette, football, volleyball, basketball, baseball, lacrosse, soccer and more!
TEEN FIT classes Wednesdays 8:15-9:15 p.m. starting May 24, 2017
To purchase a class pack of 10, 20 or 40 sessions CLICK HERE.
BONUS: Classes don't expire for an entire year and you are only charged when you come to a class!
"We Make Better People"
Our mandate is simple…. We strive to improve kids mentally, physically and emotionally not just for sport, but to become better people in general. Life is full of adversity and it's crucial that we equip our kids with good work ethic, healthy mindset and motivation to want more out of life.
Our goal in our training sessions is for kids to develop:
great attitudes
power
agility
speed
strength
cardio
coordination
confidence
fit mindset
core strength
nutrition knowledge
TEAM TRAINING SESSIONS– call 204-979-5284 to arrange for team training sessions. Cost is $189 per participant based on minimum 10 registered per session ( 3-5 sessions/week).
Our Trainers: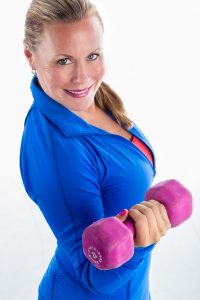 Kathryn Sawatzky is the owner of Blue Sky Fitness Studio and has been a certified Personal Trainer for over 25 years. Her knowledge and expertise as Fitness Leader of the Year in 2014 puts her ahead of the curve in terms of training for results. Kathryn has run in numerous half and full marathons around the world and attends world fitness conferences on a regular basis to stay current with the latest and most up to date knowledge in the fitness world.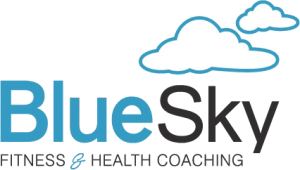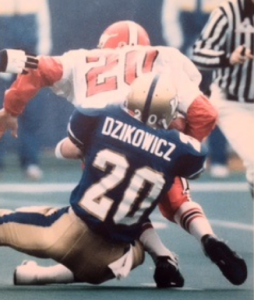 Jayson Dzikowicz knew at the age of 14 that he wanted to become a professional football player and learned the attitude, determination and work ethic required to  help him achieve his goal.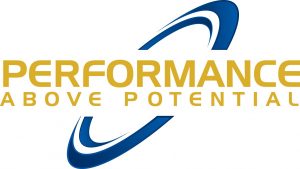 This wasn't easy as he needed to overcome tremendous adversity along the way. He received a scholarship to Mayville State University where he was received All Conference Honors 2 years in a row before a tragic car accident almost ended his dream and his life. He was able to fight back and after 18 months of rehabilitation and time away from the game he loved, he was able to earn All Canadian honours with the University of Manitoba Football program prior to being drafted by the Winnipeg Blue Bombers where he played 5 seasons in the CFL.
He continues on as the President of the Winnipeg Blue Bomber Alumni and with his Podcast "The PRO-File" where he shares the journeys, adversity and lessons of some of the top athletes in the CFL. Jayson is passionate in regards to helping kids reach their true potential and has a gift in being able to get the most out of your young athletes.