Thanks for stopping by…
As a thank you I invite you to download a free gift!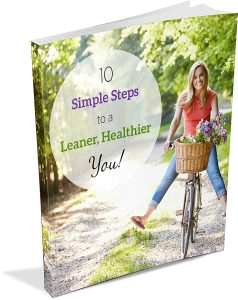 10 Steps to a Leaner, Healthier You!
End the exhaustion. End the horrible diets. End the tight-fitting clothes. My new book shows you 10 easy steps to get back in control of your weight AND your life….and get back to who you were MEANT to be. Even if you're busy. Even if you've been trying for years. Even (and especially) if you hate diets. Just tell me where to send it and I'll give you instant access.