Be it finding the time to workout, the type of exercise you should be doing, managing stress, getting your diet in order or striking a healthy work-life balance. From having worked with hundreds of clients all over the world and seen nearly every issue that can stop you from being the best version of yourself, I can say with some authority that I've pretty much seen it all.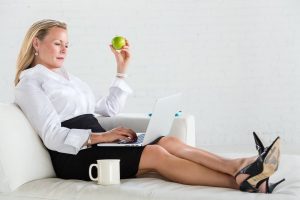 Not only do I first hand understand the challenges of the modern woman, I can relate because I've had to overcome them myself. Anxiety, divorce, staying in shape, raising kids, balancing work, confusion about life, lack of confidence, not feeling enough or deserving of happiness, you name it.
In my one on one private coaching sessions, I'll break every one of your limitations that's holding you back and keeping you from getting the life that you deserve. I'll lay out a strategy that you can implement and arm you with action steps that you can take to see results. When you know the 'what' part and the 'how-to' part, confidence comes out gushing on its own. Once you know where you're going wrong and what you should be doing instead to get results, it will all become clear to you. You'll start taking action on your own and get on the road to a better body and healthier life. All you need is the right information, plus, a dash of motivation, and I'll be the one doing that for you. I'll give you concrete advice you can start using right away to generate results in your life. And once you get small results, it's just a matter of time that you will conquer that issue.
I've done it before and I sure can do it for you.
The investment for the one on one private coaching is a single payment of $399 and you get to pick my brains about anything that you may be struggling with. There would be 4 weekly 30 minute coaching calls in a month ( via phone or skype) and you can choose any area of your life (or multiple areas) that you need help with. We'll devise a customized plan for you and talk frequently to make sure that you're on track and don't get derailed. I'll offer you full support through 4 coaching calls each month and I'm confident that if you take action, you WILL change your body and your life. That's my promise to you. 
I will hold your feet to the fire. I will be your accountability partner. I'm 100% committed to getting you there.
Let's do this!
Click here to get started with the monthly one on one coaching sessions and remove the obstacles that might be keeping you from achieving your goals and get ready to reach your full potential.
Enter your information below, I will get back to within 24 hours to set up a time to chat so we can get started.
[contact-form-7 404 "Not Found"]