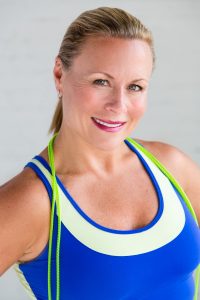 Meet Kathryn Sawatzky.  I  love helping my clients to be the best version of themselves possible.  As a Certified Trainer, Fitness Leader and ACE Health Coach I have the necessary tools to provide my clients with clear instruction and results driven workouts.  I have been in the Fitness Industry for over 25 years (where has the time gone!) and I've prided myself in creating a caring and community feel in every facility I have managed.  My goal is to create an atmosphere where everyone feels welcome, encouraged and supported in their fitness journey. I love teaching classes, hanging out at home with my kids and my dog Cosmo, going for runs and of course my absolute favorites … dark chocolate and wine!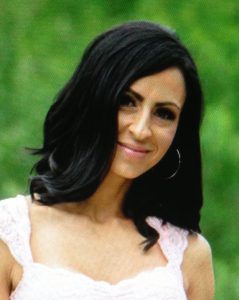 Meet Alana Axent. From a very young age I have always had a passion for fitness belonging to as many sports teams as I could. Throughout my life I have had memberships to several gyms but it wasn't until i had my son in 2008 that i completely immersed myself into the fitness world. With a little coaxing from my mentor I became a certified personal trainer and have been teaching group and one on one classes for almost 3 years. Through my encouraging personality and sense of humor I love showing clients the gym can not only be a place we workout and sweat but a place that is fun and good for our minds as well. My classes are not easy but you will walk out happy you came.  I invest myself into each of the clients that walk through the door.  I have a immense desire to help each client reach their fitness goals and set new ones they never dreamed were possible. I want to continue to learn more about fitness and nutrition and love the impact I have on my children, family and people around me.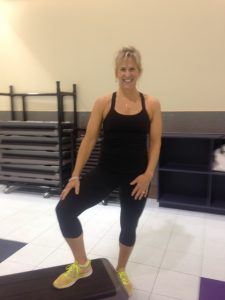 Meet Lisa Hill. I hold a degree in Physical Education/Kinesiology as well as many fitness certifications in the areas of step, strength/power training, spin classes, barre classes and fusion classes. I have been in the private fitness industry for over 25 years teaching a wide variety of classes around the city along with being a high school physical education teacher for over 30 years.
My latest passion is yoga but more along how it fits side by side with fitness/health and wellness. The approach taken is one of how yoga can benefit and enhance not only your workouts but your everyday life. I love to combine this with other workouts for the true cross training experience for the body.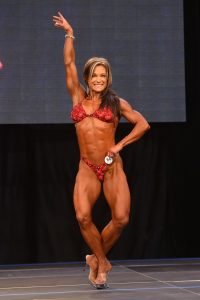 Meet Shelly Paton.  I've been in the fitness industry for over 30 years as a certified Personal Trainer and group fitness leader.  I'm an IFBB PRO in Fitness, three time Canadian Champion and represented Canada at the World Championships in Poland in 2012 placing 6th place.  I have a passion for fitness and wanting my clients to achieve greatness.  I work with all levels of clients including older adults.  My specialty is teaching fitness classes and small group training.  I pride myself on giving an effective and challenging workout while keep safety and technique as utmost importance. My many years of education at various conferences allows me to modify my classes for all levels and capabilities!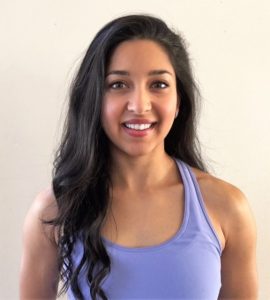 Meet Nikita Sarangal. Although I have an educational background in Microbiology, I developed a passion for health and fitness during my undergrad at the University of Manitoba. During my undergrad, I explored the scientific basis of health related topics in nutrition, human anatomy and physiology, and sport psychology. I bring a purpose to all my classes and strive to improve my participants' fitness and functionality in everyday life. I am fascinated by the role that an active lifestyle and exercise can play in the management and prevention of chronic diseases that are prevalent in today's societies. My current education objectives include being involved in research at the University of Manitoba, exploring the links between nutrition, exercise and health so that I can bring this scientific approach to fitness to my classes.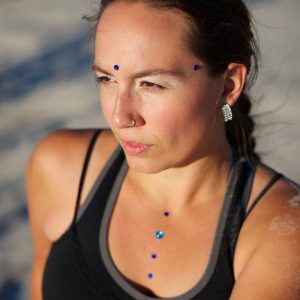 Meet Gillian Grodzik. I have been teaching various styles of yoga since 2010 and have been a dedicated student for half of my life. I infuse my classes with all my heart and feel deeply privileged to guide any and all practitioners on their journey of yoga. In my Flow Classes at Blue Sky Fitness Studio, you can expect an invigorating class filled with physical alignment cues as well as support to open and strengthen the emotional heart. All levels are welcome from beginner to advanced.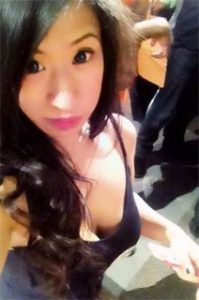 Meet Jill Ma. My journey in fitness has definitely been that….a journey.  My story has many chapters from bikini competitor to overweight working mom to overcoming the battle of weight gain and maintaining pre pregnancy physique. I have had a passion for fitness for years but can attribute my renewed passion to Kathryn and her guidance. I first met Kathryn upon returning to work after having my second child. That was 7 years ago. With her guidance I was able to get back to my pre pregnancy weight with an itch to help those who like me struggled with the battle of the bulge. In that time frame, I became a certified Personal Trainer, Group Fitness Trainer, Sport Specific Trainer and Nutrition and Wellness Specialist. Since then I have taught a variety of classes ranging from Bootcamp, Circuit training, HITT, Mommy & Me Bootcamp, Fusion Barre, Yoga and Kids Yoga. I love to inspire and motivate those around me. In class you will work up a sweat but you will also leave with a sense of lightness as we will work hard, have fun, share smiles and laughter.