Fit Over 40 Makeover …My Signature Program!
Feel Comfortable in your own skin again after just 90 Days in my Signature program Fit Over 40 Makeover
Imagine what your life would be like if you felt energized, empowered and comfortable in your own skin again.
How would it feel to wake up with less stress, no more cravings, goals achieved and fitting into that little black dress that's been tucked away at the back of your closet?
Pretty awesome right?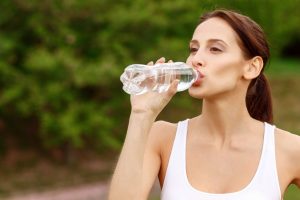 You're busy, busy, busy, and you haven't found the time to take care of yourself the way you know you should.   You feel stressed out and quite frankly, a bit worn out. You know things need to change but you aren't quite sure where to begin and it's all a bit overwhelming. You're certainly not alone, and the good news is that I can help! Let's get you back on track so you can start feeling the way you deserve to feel.
Imagine being guided through a simple, step-by-step process so you can look better, feel better and live better!
Yes, it's true, we are what we eat. But there's so much more to the healthy living puzzle!
As a client of mine, you'll learn easy-to-implement strategies that can transform the way you look and feel, as well as help you to better understand your relationship with food, without feeling Deprived, Restricted, Overwhelmed or Guilty! This program is for you if you want to feel better, look better, reduce stress and find the old you!
No gimmicks, fad diets, or 'tricks', because we know those don't work, right?
During my 90 Day Fit Over Forty Makeover  Program you will discover:
Why it's not just about what you eat
Common causes of cravings and how to tame them
How stress and sleep issues can affect health and weight loss
Time-saving menu planning tips and healthy recipes
How to simplify portion control and not feel deprived
What mindful eating is and how it can help you reach your goals
How to make an easy plan for exercise that doesn't involve spending countless hours at the gym
And MUCH more!
---
Here's just SOME of what you'll learn
---

Why diets don't work and what does
Why one diet doesn't work for everyone
What to focus on ADDING IN instead of restricting
The myths we've been falling for and why your yo-yo diet journey isn't your fault
Simple solutions you can start with right away
Exercise tips to maximize results
Getting started with exercise and how to maximize results
Common roadblocks to exercise with simple solutions
How to bust through a weight loss plateau
Why it's not just about food and exercise
What nourishes you on a deeper level
Why eating can fill a void and what to do about it
Life balance; what is it and how to improve it to boost results
Mindful eating and portion control
Discover 8 ways to get a better handle on portion control without feeling deprived
Learn what mindful eating is and how it can help with weight loss
Understand your cravings better
Why your sugar and/or junk food habit isn't all your fault
Common causes of cravings and how to deal with them
How to curb cravings and find healthier options
Planning for success
How planning ahead can help you lose weight
How to save time, money, calories and stress
Quick prep and cooking tips
Ideas for planning for busy weeks
Stress reduction and self-care
How stress can affect weight loss and much more
How to get control over your schedule and your life
Simple ways to reduce stress and take care of yourself
Supercharged Goal Setting for Success
How to get crystal clear on your goals
How to determine if your goals are right for you
How to put your plans in place
Mindset and Habits for Powerful Results
Evaluating the 'auto-pilot' habits that may be preventing you from reaching your goals
How even the smallest habits, over time, can help or hinder success
What you'll get
Weekly lessons and action steps
Full unlimited email access to me
Access to my PRIVATE Inner Circle Facebook Group "The Fit Over Forty Makeover"
Best of all, you'll have my support and guidance every step of the way as you implement simple changes for life-long success!  
VALUE- $4500
Yours for… ONLY $1997.00

---
---
Are you ready to feel better, look better, and transform your life? Let's Get Started!

Enter your information below, I will get back to within 24 hours to set up a time to chat so we can get started.
[contact-form-7 404 "Not Found"]