Your Guide to Getting Fit Over 40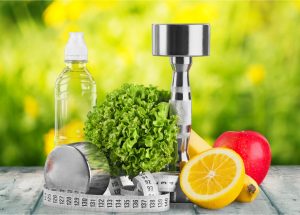 Over 40 and female?  Me too.  I get the challenges that come with it in terms of keeping fit, raging hormones, run a household, work, stay motivated, prioritize, pick up kids, drop off kids, make meals …. the list goes on.
That's why I developed this guide.
It' s a no nonsense guide incorporating all of the strategies that I personally use to live my BEST life.
Here's what you'll get:
Section 1: Working Out For Results
In this section I list my 6 key strategies you need to implement beginning TODAY to get the results you desire…fast.
Section 2:  Eating for Hormonal Balance
Muffin top?  Middle age spread?  Spare tire?  I'm here to tell you this is not an inevitable product of aging that we have to settle for.  I will teach you nutrition strategies that you can implement to keep you lean and fit well into your 40's and beyond!
Section 3: Lifestyle Strategies for Stressing Less
I really think I can officially say I'm a bit of an expert here at this point.  Kidding aside, I've been through a lot of shit in my life and have really had to develop some serious strategies for dealing with the stuff that has come up for me.  Here I share my 6 stress busting strategies to take you from crazy lady to zen.
Section 4:  Living with Intention
In this section we look at what it means to live with intention and how you can focus in on what's really important to you in your life.
If you need some help figuring it all out I'm here for you.  This straightforward, no-nonsense guide is easy to read and will get you well on your way to a fit, lean and healthy body for life!
I believe the value of this guide to be priceless, however in my efforts to help as many women over 40 I can I am offering to you at this amazing price for a limited time.  Yours TODAY for only $29.